Dr Nina Madlani (Principal Dentist)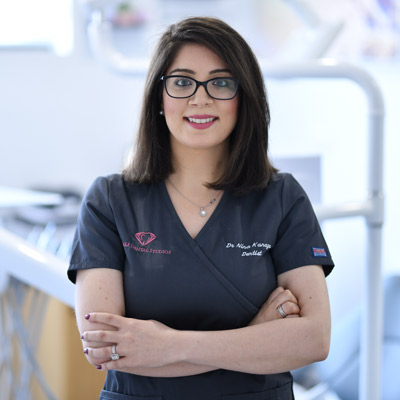 As Dr Nina grew up, she gained experience within several medical related occupations. Subequently, she saw first-hand the power of building a relationship between the doctor and the patient. She then went on to complete her undergraduate training at The University Of Leeds, graduating in 2011. Dr Nina is dedicated to postgraduate learning and has attended several dental training courses. Most notably, she successfully completed a PGCert in Restorative Dentistry at the renowned Tipton Academy, in the U.K.
A Focus on Cosmetics and Aesthetics
Over Dr Nina's years in practice, she became interested in the cosmetic and facial aesthetics side of dentistry. She has an advanced certificate in fillers and injectables and offers these services at Smile Dental Studios Tarneit. People who have dental anxiety love being under Dr Nina's care. She takes the time to make patients feel relaxed and comfortable so they can proceed with the treatment they need.
Outside of Dentistry
When she's not caring for patients' smiles, Dr Nina loves to travel and cook. She has two dogs, one Maltese and a Japanese Spitz that was recently adopted. Extended hours are available for your convenience. Contact Smile Dental Studios Tarneit today to schedule an appointment!

Dr Nina Madlani (Dentist) | (03) 9117 6800