Cosmetic Dentistry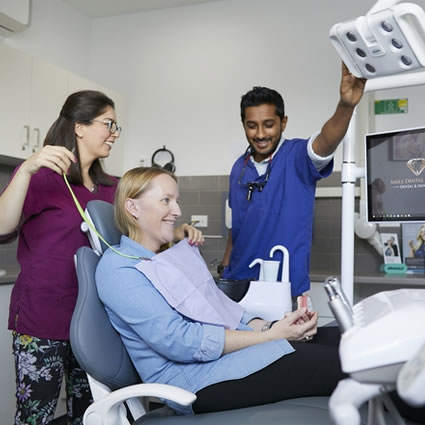 At Smile Dental Studios Tarneit, we offer a wide range of cosmetic dentistry solutions to improve the appearance of your smile. We believe healthy smiles radiate confidence; we want to help you achieve just that!
Your Cosmetic Dentistry Consultation
Many patients are not sure where to start when it comes to improving their smile, this is where we come in. Cosmetic dentistry is the art of improving the aesthetics of a smile, whilst maintaining the health and function of the teeth and gums. Our highly experienced dentists love creating healthy smiles that radiate confidence.
The first step to improving your smile is to book a consultation. We will perform a physical assessment of your mouth and take X-rays if required. You'll be able to discuss your concerns and we will put together a customised treatment plan. We have a range of cosmetic solutions that not only restore your teeth, but also improve the appearance.
Our Cosmetic Services

Cosmetic Dentistry Tarneit VIC | (03) 9117 6800