Dermal Fillers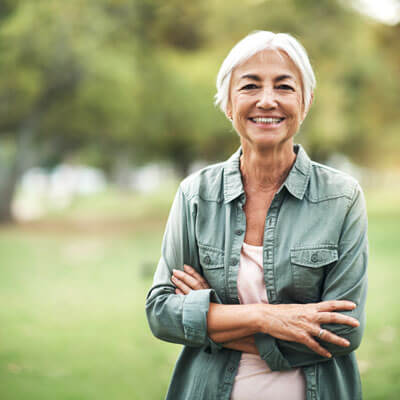 At Smile Dental Studios Tarneit, we offer a variety of cosmetic procedures to improve your smile. We believe healthy, happy smiles radiate confidence. Our team can combine cosmetic dentistry with beauty treatments such as dermal fillers to give you an even better finished result.
Reverse the Signs of Aging
As we age, collagen loss is something we can't avoid. The tiny fibres in our collagen and elastic become thicker and looser. This causes our skin to be less elastic, which eventually causes wrinkling and sagging.
The dozens of muscles around our face work every day as we talk, chew and make facial expressions. Along with loss of collagen, we start to develop deep creases, changes in skin texture and loss of volume.
Our experienced team offer dermal fillers which are a safe and effective way to reverse the signs of aging. Fillers can also be used to reduce mild scarring on the face.
Some of the many benefits of dermal filler include:
They can contour the face such as give a sharper jawline
It is a safe and effective way to create a more youthful appearance in the face
Fillers can address some medical and dental concerns such as teeth grinding, headaches or TMJ
Dermal fillers can be a great treatment to have combined with cosmetic dentistry to give that wow-factor
Improve volume in the cheeks to give a more youthful appearance
Increase volume in the lips to have them appear more plump
Lasts up to 12 months depending on volume, location and type of filler
Improve appearance of wrinkles, deep crease and drooping skin
This is a common question people have when it comes to cosmetic injectables. There is a key difference between anti-wrinkle and filler. Anti-wrinkle is used to freeze muscle to prevent frowning, crow's feet lines, over-active expression lines and more. Whereas, filler is used to create and restore that volume within those deep lines or around the face.
If you're wanting to correct frown lines or forehead lines, we would treat you with anti-wrinkle injections. This would freeze the muscle from making the expressions causing the lines.
If you're wanting to improve the volume in your cheeks, lips or restore deep lines, then we would use filler. Some patients even combine both to get the best result. Along with your cosmetic dentistry, fillers can go a long way in giving you a polished result.
How long does dermal filler last?

Dermal filler can last anywhere from 6-12 months. We use medical-grade, quality filler that gives lasting results. You may require top ups every 6-12 months. Just give us a call to book your touch up appointment.
Do you offer lip filler?

Our skilled team offer lip filler as part of our services. The dermal filler is simply inserted along the lips to create a more full, natural appearance. We will go through a consultation with you first to discuss your goals and see how we can best serve you.
Do you have payment plans available?

We want everyone to enjoy the benefits of our quality cosmetic services, without the upfront financial costs. We've partnered with the right financing companies to offer our patients interest-free payment plans. Give us a call to learn more about our payment options.
Unleash Your Confidence!
Contact our team to book your filler appointment. Say goodbye to deep creases and loss of collagen. Payment plans available.
BOOK NOW

Dermal Fillers Tarneit VIC | (03) 9117 6800