Anti-Wrinkle Injections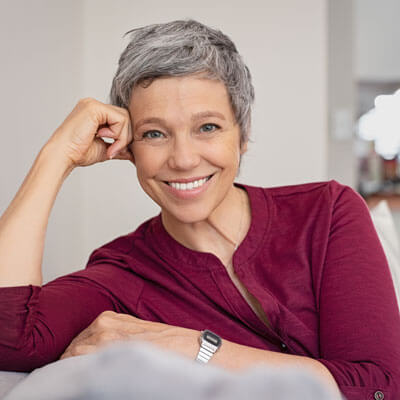 At Smile Dental Studios Tarneit, we offer a variety of cosmetic procedures to improve your smile and oral health. Along with our range of cosmetic dentistry services, we also offer anti-wrinkle injections to address a number of aesthetic and oral health concerns.
Smiling with confidence goes beyond just our teeth. We can also improve the skin and muscles around your mouth with our anti-wrinkle treatment. This can give you a polished end result to your cosmetic dental treatment.
Addressing Teeth Grinding and TMJ
Did you know anti-wrinkle injection can actually relieve teeth grinding and clenching? Good news is, our skilled team of dental professionals understand exactly how the facial muscles work together and how to relieve the overactive ones.
Our anti-wrinkle treatment is a natural muscle relaxant. They are one of the most common aesthetic procedures completed around the world and are considered safe and effective.
When the anti-wrinkle injection is applied to the TMJ (temporomandibular joint), it relaxes the muscle and relieves the tension when you sleep. Chronic teeth grinding and clenching can cause TMJ disorder which is painful and can cause ongoing headaches.
Another benefit to anti-wrinkle injection is that it can also relieve muscle tension causing headaches or migraines. At Smile Dental Studios Tarneit, we know exactly where to inject the anti-wrinkle injection at the key points around the face. Most patients experience results lasting up to 3-6 months. Whenever you need a top up, just give us a call and we'll schedule you in.
Anti-wrinkle injections bring a number of cosmetic benefits. If you're undergoing cosmetic dental treatment such as veneers, or whitening, you may wish to consider anti-wrinkle injections too.
It's common to want to smooth the muscles around your mouth after having veneers or cosmetic dentistry work completed. This will give you an even better end-result as we ease the fine lines and wrinkles, or any creases around your mouth.
How long do results last for anti-wrinkle injections?

Results vary for everyone. However, we find most patients experience best results anywhere from 3-6 months. If you're noticing the wrinkles or deep lines appear back, give us a call and we'll book you in for a touch up.
I want to remove my frown lines but still look natural. Can you help with that?
At Smile Dental Studios Tarneit, we understand each patient may have different aesthetic goals. During your consultation, we'll make sure we discuss your concerns and explain the treatment thoroughly before progressing.
Your anti-wrinkle filler can be made to appear natural, as you wish. If you still want some movement in the area, just let us know when you see us. It's possible the results may not last as long, if less injectable is used.
Do you offer payment plans?

We want everyone to experience the benefits of our high-quality cosmetic treatments. We offer flexible payment options so you can have your treatment now and pay later. Give us a call to learn more about our payment options offered at our practice.
I want to restore volume in my cheeks and improve my crow's feet wrinkles. Can you help me with that?

We offer dermal filler which can be used to restore volume in deep creases or around the face to create a more youthful appearance. As we age, we lose collagen as our fibres in our elastic and collagen changes. Dermal filler can restore that, while our anti-wrinkle injection can improve crow's feet wrinkles.
Book Your Anti-Wrinkle Consultation
Contact our team to book your anti-wrinkle consultation. We offer flexible payment options and Saturday appointments for your convenience.
BOOK NOW

Anti-Wrinkle Injections Tarneit VIC | (03) 9117 6800